By Bash Sarmiento
Choosing a shipping company that will help you in getting your products to their destination is a big decision. After all, you're selecting a partner who will impact the operations of your business. With your business performance and success in mind, you must pick a cargo shipping company that is dependable, trustworthy, and competitively priced.


From asking about their experience and competence in handling your deliveries to their tracking tools and overall price, you're certain to find the best shipping company for all your shipping needs.


Here are some of the factors to consider when choosing a shipping company.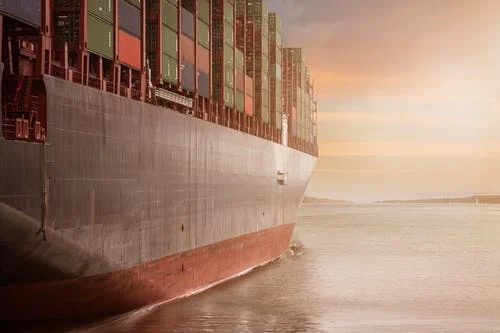 Reputation and Experience
One of the most important things to consider before selecting a shipping company is its reputation. It's a good idea to look for feedback or reviews from other customers who require shipment of products like yours. Choose a shipping company that's recognized for reliably delivering cargo safely and on time.


Additionally, evaluate the shipping company's level of experience and choose one that has been working for a significant period, transporting the sort of items you need to be shipped.


If you regularly ship high-value or fragile items like medical equipment, optical instruments, glassware, or artwork, it's critical to work with a shipping company that has the credibility and experience to manage your deliveries.


Registration and Licensing
Make sure that the shipping company you are considering is registered and licensed to operate in the state where it delivers. Verify that the company is familiar with shipping rules, regulations, and policies and is fully compliant with shipping industry requirements.


This is fundamental for all shipping businesses, but there may be those that do not adhere to industry norms. The shipping company should be familiar with port regulations, customs duties, and other shipping protocols. It's also crucial that you understand these guidelines, so you know how things work.


When shipping overseas, be sure the company you choose follows the rules and regulations of the country where you deliver your products.


Safety Records
Look into a shipping company's safety certifications and credentials. Choose to partner with one that has reliable vessels and follows strict safety protocols.


Moreover, choose a shipping company that recognizes the importance of accurate maritime weather forecasting to plan and adjust as needed, avoid storms that might jeopardize the operation, and determine the safest routes on the water. Companies that know how to monitor weather forecasts can ensure that their cargo arrives on schedule and in good, marketable condition.


Cargo Tracking Tools
Inquire if the company uses a tool or software for shipment inventory control and if you'll be able to track the delivery of your products. Thanks to technological advances, customers now have easy access to cargo tracking solutions. Ask the company what tracking options they offer, whether they'll give you an online tracking code or send you emails to update you with the cargo's location and status. Some shipping companies may charge an extra fee for this tracking option, but others include it in the overall price and service.


Don't forget to also get information on how the company will inform you if there would be any delays or other issues.


Shipping Container Options
Find out the container options the shipping company has to offer. The type of container you need depends on the type of product you are shipping.


Shipping containers are classified according to their intended use. Many companies have general purpose or fully enclosed dry containers that protect products from external elements. Several have open-top containers for tall or bulky products and refrigerated containers for perishable goods. Other shipping companies also have insulated containers for the long-distance transportation of biological and chemical products, including blood, organs, and pharmaceuticals.


Aside from the size, shape, and capacity of the container, also ask the shipping company how they lift and weigh cargo.


Price and Offers
Several shipping companies may quote a flat rate for ocean freight but then add additional fees. Always compare the total cost of the shipment and inquire about added costs such as fuel, insurance, and tracking services. You should be informed of any hidden costs, and you should also get a breakdown of the total cost before employing the company's services.


Conduct a price comparison and obtain free quotes from at least three shipping companies you have initially screened to have a good reputation. Compare the offers and determine which one gives you the most savings.


Additionally, when comparing shipping companies, keep an eye out for deals and discounts. Cargo transportation is a business, and there is always some room for bargaining. You may also want to consider different shipping dates since some travel weeks may be less expensive.


Conclusion
Choosing a shipping company does not have to be a challenging task. You don't need to overwhelm yourself with the information you'll have to research and remember. All you need to do is determine your business needs and cross-reference with the shipping companies you are confident can meet them.